The new decade is here, and with it comes some exciting changes. ImageNet is constantly striving to adapt and help businesses stay ahead of these changes, and 2020 will prove no different. Hear from ImageNet's president, Pat Russell, on how ImageNet performed in 2019, and his expectations for 2020.
An Interview with ImageNet Consulting's President, Pat Russell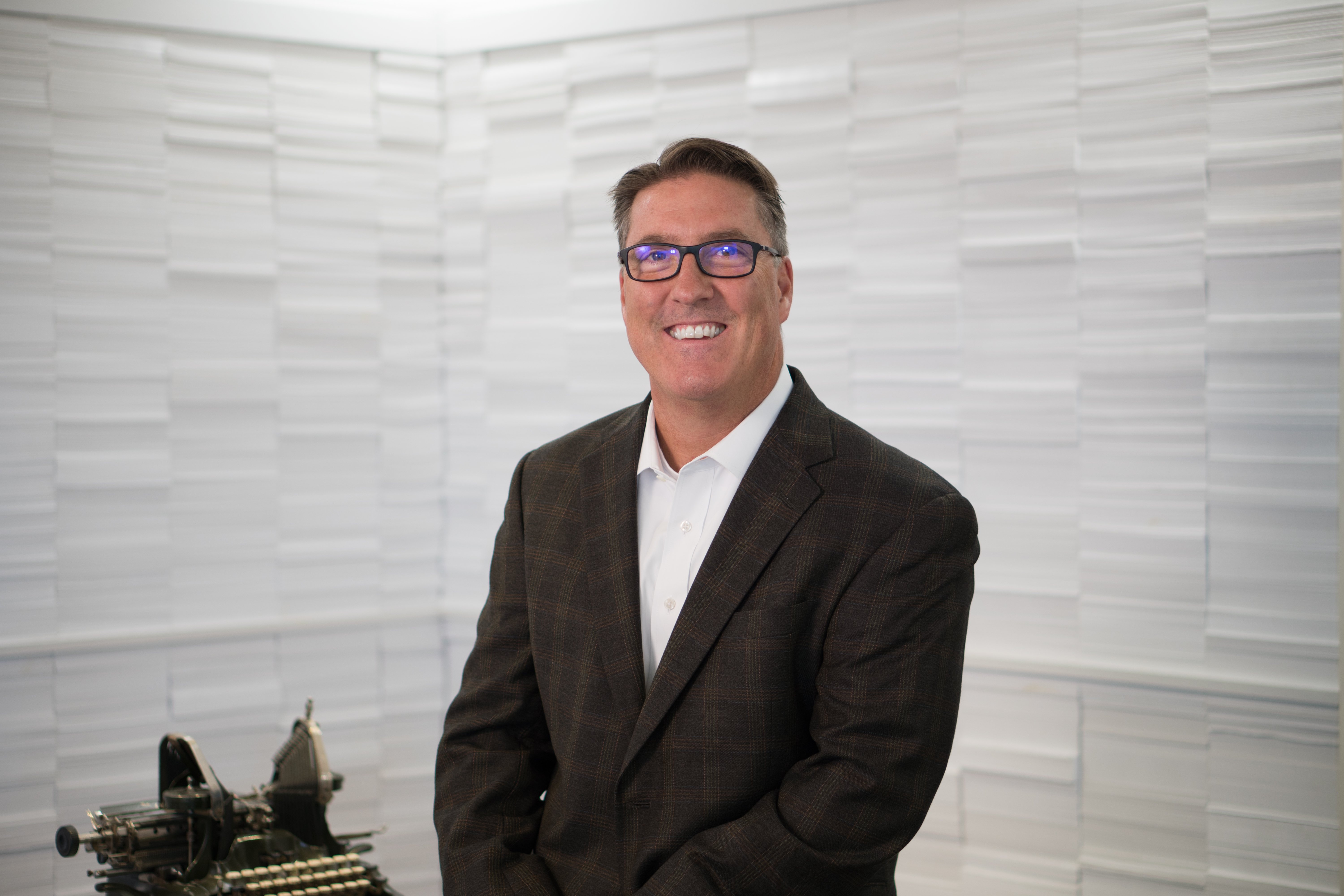 2019 In Review
Q: How Was 2019 for ImageNet? Which Key Goals or Milestones Were Hit?
A: 2019 was an exceptional year as it relates to revenues, with an overall increase of 10% over 2018. ImageNet will continue to depend on print as its largest revenue source. However, the dependency on print declined to 85% of ImageNet's overall sales compared to last year's 90%. This isn't due to an overall decline in print, which was up 5% over last year, but rather is due to an increase in revenue from our other products and services.
Managed IT Services (MIT) increased revenues 145%, Digital Displays were up 132% and our 3D division increased sales 32% over last year! Enterprise Content Services (ECS) were slightly below last year, but this is due to the conversion to a SaaS (Software-as-a-Service) model. Had ECS continued to sell as is, transactionally revenues would have finished up 11% over last year.
Looking Ahead Through 2020 and Beyond
Q: What's the Current Outlook for ImageNet in 2020? Any Goals Set or Milestones to Look Forward to?
A: The outlook for ImageNet in 2020 is as strong as ever. We have a lot of momentum going into 2020, which is unusual as a new year starts because most business closes at the end of a year. We expect MIT (Managed IT) to cross the $10 million revenue mark in 2020. Renewed focus on ECS and its SaaS offering provides a lot of optimism in 2020. A new focus on Digital Displays, specifically our digital content offering, should help to provide a better direction of its services. 3D is expected to have a strong year with its high-end equipment. Print will continue to play a huge part of ImageNet's success and, when including our print solutions and services, will only continue to grow.
Q: What Direction Is the Imaging Industry Headed In 2020?
A: With the start of a new decade, it is more important than ever to prove to our customers that ImageNet provides solutions to improve our clients bottom line. If our consultants depend only on upgrades and releases to equipment and not solutions, services, and improved workflows, they will lose long standing relationships and business. It is critical to provide the best solutions to our current customer base and distinguish ourselves with these solutions to prospective business. ImageNet provides the tools, support, and products to separate ourselves from the competition with every opportunity.
Q: How Will ImageNet Continue to Evolve in 2020?
A: ImageNet's offering is as strong as it has ever been entering the new decade. Educating our consultants alongside our customers will continue to be a priority this year. Enhancements to our help desk, dispatch, and overall support of the consultants is a priority in 2020.
Q: Which Aspect of the Business Has You Most Excited?
A: It's cliche to say, but all aspects of the business are exciting to me. Opportunities around print are at the greatest level since the digital transition from analog. ECS will have its best year ever with our SaaS model launch, as well as new offerings to compliment Laserfiche's ECM (Enterprise Content Management). Digital Displays content management offering, Wallboard, is second to none. 3D is becoming more and more mainstream in the marketplace. As I mentioned previously, MIT will cross the $10 million revenue threshold in 2020 and ImageNet hasn't even scratched the surface of its potential.
What is most exciting, however, are the people within the ImageNet family that make all of this happen. From our marketing teams to our operations teams, our talent is the best in the business.
Ready to transform your business with the most innovative office technology on the market? Learn more about ImageNet's technology solutions and services today!