ImageNet has been making waves and raking in revenue. The company has been defying the overall decline in the printing business. Key strategic partnerships have been made, and revenues are climbing. It has secured a bright future for the company and its partners. The company commands an enviably stable position in this tumultuous industry.
An Interview with ImageNet's President, Pat Russell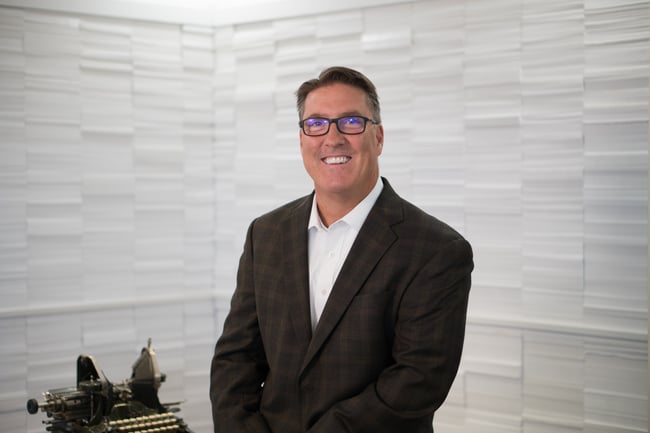 How Was 2018 for ImageNet? Which Key Goals or Milestones Were Hit?
The fiscal year of 2018 was rounded off with record-breaking revenues totaling $120 million. Keep in mind that this figure is on the dealership level alone. ImageNet also achieved overall margins in excess of 40%.
In a market in which organic growth is increasingly difficult to generate, there was a 10% jump in organic growth last year. Individual division performance was stellar as five divisions pulled in $10 million in revenue. 2018 finished with a record-breaking year in revenues of $120 million at the dealership level with overall margins of more than 40%. There has been significant growth outside of print. Electronic Content Management, Digital Displays, Managed IT, and 3D have all grown by 35% year over year, exceeding 10% of total revenue.
It was a great year in terms of acquisitions. In total, four acquisitions have been completed including one in Oklahoma, Colorado, and Florida. These acquisitions will drive future growth for years to come, giving ImageNet the momentum to seize a stronger market position.
What's the Current Outlook for ImageNet in 2019? Any Goals Set or Milestones to Look Forward to?
2019 is off to a profitable start at ImageNet with the signing for one of the biggest deployments in company history. The recent growth in ECM, Digital Displays, MIT, and 3D has yielded budget expectations for another year of 10% growth.
The company has met several important milestones. One of these milestones is continued diversification of overall revenue sources other than print to at least 15%. The firm has also exceeded $200,000 in monthly reoccurring revenue generated by Managed IT Services. Over 2 billion images are being managed, with a total of 1.9 billion in managed images in 2018.
What Direction Is the Imaging Industry Headed In?
While the printing industry has been slipping, the company has defied this trend, beating expectations and actually increasing revenue. Managed images overall have seen an increase of 11% over 2017, and MIT rose to 18%.
To continue beating the trend of decline in the printing industry, it's integral to maintain the share of A4 print devices under contract. ImageNet's sales consultants have done a phenomenal job on A4 sales.
The company maintains that inkjet technology is preferable to the more expensive laser printing technologies. This goes against the sentiment of major manufacturers who view the key to market growth as being achieved through high volume production units. By using the same logic, however, it is beating the trend of decline in printing. Single function devices and A4 printers under contract with us experienced 33% in year-over-year growth. A3 units grew by 10% throughout the same period.
How Will ImageNet Continue to Evolve in 2019?
Gaining the entire output of the office environment has been the company's focus and this focus continues to support strong expectations for growth. Diversifying revenue with a focus on alternative offerings will be key to its success in 2019 and going forward. These are exciting times at ImageNet and there is much to look forward to this year.
Which Aspect of the Business Has You Most Excited?
Managed IT Services and Displays, and the integral partnership with key manufacturers and their vision for the future are most exciting. ImageNet has the right formula for maximizing our offerings around Displays. Investments in software that manages content viewed on the displays is superior to any other software currently available. This software gives the company a critical edge against competition.
ImageNet Has Locations in Six States, Do You Have a Favorite Branch of the Business to Visit?
The identities of its offices are rich in diversity. While I don't have a favorite branch, my favorite part of visiting our offices is seeing the genuine excitement and camaraderie of everyone working hard to make the company successful. ImageNet is truly blessed to have so many people doing such an amazing job to make us an industry leader. The loyalty and professionalism of our branch offices humbles me. It is an honor and a privilege to be a part of such a great company.
ImageNet's dedicated employees are the backbone of our success. Our growth is fueled by the need for our products and the zeal of our team members who help keep ImageNet on top in this competitive industry.
Learn more about what ImageNet is doing for the imaging industry.