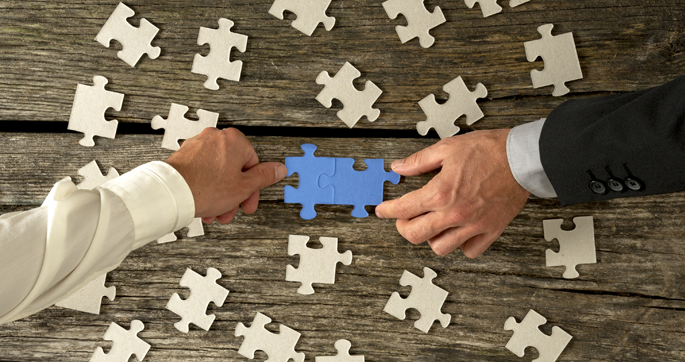 When you are choosing a vendor to provide products, services, and other office automation solutions for your business, what kind of criteria do you use in making that selection? Are you used to working with vendors that provide a limited scope of products that may meet some of your needs? Where do these vendors come from? When they meet with you and discuss your business needs, are they truly seeking to understand how your business works, or are they more interested in asking enough questions to just sell you what they have to offer? How does that provide a solution? What about the rest of your business? How will this offering affect the other departments in your organization? Do your vendors even understand what your business model is?
Here are a few ways to know your vendor wants to be your business partner:
Mission Statement / Vision Statement – Does your vendor or potential vendor know what your mission is? Do they understand your vision and how their services might align with yours to leverage technology in a way that creates value for you? Have they taken the time to share their vision as a company with you in order to see if your missions align at all? Did they do any homework before your initial meeting to understand your current state as an organization, or your goals for the future? Do they possess any knowledge about your industry or your competitors, so they may be able to help you gain an advantage by optimizing how you function? The right vendor certainly will, because they will have taken the time to know, and to care, and to study what value you provide, and what value they might provide to you.
Practice What They Preach – A seldom asked question from a customer to a vendor is, "Do you use this technology yourself?". We typically think to ask for references of other customers who might use a product, but we almost never think to ask the vendor themselves. Why is that? What better way is there to see if a vendor truly values the technology it provides than to ask if they have implemented it personally. If they haven't, how can they hope to fully understand how a product or service operates in a real-world situation than their personal use of it? Any vendor worth their salt will be able to tell you what they use internally, how they use it, and what benefit their organization has gained from its use. They should even be able to demonstrate how effective it is for you by showing how effective it is for them. If they cannot do this, then they will not sincerely know how to help you.
Subject Matter Specialists – I have been involved in the office automation industry for 35 years, and the rate at which information and technology is currently advancing and changing is staggering. It is becoming increasingly more difficult to stay abreast of all of the information that is necessary to keep your customers informed. Managed IT Services, Digital Signage, 3D Printing Technologies, Electronic Content Management, Print Management, Mobile Workforce Management, and Efficient Office Initiatives are some of the offerings a progressive dealership will have to offer businesses like yours, and that is an overwhelming amount of services to maintain a good knowledge base on at the consultative level. Any consultant which says they can is fooling themselves. Any dealership that is concerned about you and your profitability as a company will have made the necessary investments to collect Subject Matter Specialists that only focus on one core offering or product, and they will know all aspects of that offering and what value it will bring to you. This allows consultants to have a generalized knowledge base in order to consult with you, and any number of teams of specialists that can be dispatched to understand and guide you with respect to any specific technological change that your company needs. You owe it to yourself to do your due diligence when selecting not just a vendor, but a true "business partner."