The demand for Managed IT services is growing, and ImageNet Consulting remains ahead of the curve in both services and expertise. We've recently expanded our expert team of Managed IT consultants with the addition of several virtual Chief Information Officers for seven of our service areas. Let's meet them!


ImageNet's vCIO Team
See our recently redesigned Oklahoma City office.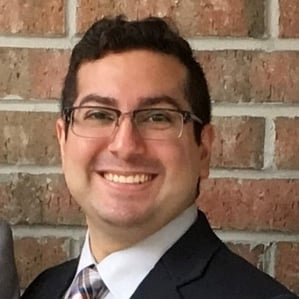 Nathaniel Canales – vCIO, Houston, TX
Nathaniel Canales has over 14 years of experience in the IT field. He has always loved computers and knew he wanted to work in IT at an early age. Nathan graduated from high school a year early and immediately began college courses while working for a dial-up ISP (back when 56k still existed.) Throughout his college years, he kept technology at the forefront of his education and job experiences. Nathan's worn many hats in technology roles for many companies and industries, from the oil and gas industry (Stripes/Susser Petroleum) to retail fashion (Charming Charlie). After moving to Houston, Nathan went from in-house to managed service style support with a consulting role. His love for technology and finding the right solutions drives him in his role as ImageNet's Houston vCIO. He envisions the growth possible for ImageNet & our adept cross-country team.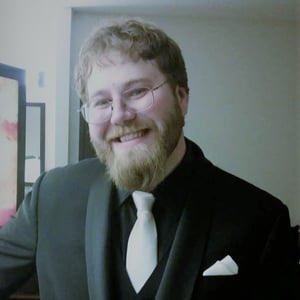 Paul Clifton - MIT Help Desk Manager
Paul Clifton is the MIT Help Desk Manager. He received his Bachelor of Science degree from New Mexico Highlands University in 2008 and started working in the IT field right away. Paul has been with ImageNet for over eight years. Paul began his ImageNet career in the internal IT department when ImageNet first purchased TNT Office Source. Afterward, he moved into the copier service side as a system engineer for five years. Then, he moved to the MIT helpdesk when ImageNet launched MIT services. Mr. Clifton now oversees most aspects of ImageNet's MIT helpdesk. Paul has been married for nine years to his wife, Melissa. His hobbies are fly fishing, archery, bowling and a fair amount of online gaming.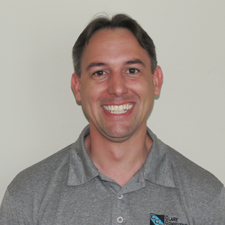 Raymond Clark – vCIO, Vero Beach, FL
Raymond Clark joined ImageNet Consulting in 2019 as the Vero Beach vCIO. Previously, Raymond was the President and Owner of Clark Computer Services in Vero Beach, Florida. Learning from his computer tech dad from a young age, Raymond has always been fascinated with all things electronic. Raymond started out working with his dad for several years and received his A+ certification. After his father passed away in 2000, he continued to service his father's clients, while working full time in the industry for other businesses. Eventually, Raymond's client base grew to the point he was able to focus his full attention on Clark Computer Services and so, in 2008, he transitioned from full-time employee to business owner. In 2019, Clark Computer Service was acquired by ImageNet and Raymond joined ImageNet in his current role as the Vero Beach vCIO.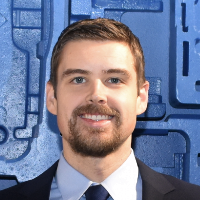 Stephen Demsky – vCIO, Dallas, TX
Stephen Demsky is the vCIO for Managed IT Services in Dallas, TX. Stephen began his IT career four years ago as a Jr. Systems Administrator and began working in a managed services role shortly after that. After being hired by a client to serve as Director of IT and Security, Stephen decided that consulting ultimately provided the pace and challenge needed to feel fulfilled in his career. As a trusted technical advisor to ImageNet clients, Stephen's focus is the overall simplification and securing of customer infrastructure.
In addition to numerous industry certifications, Stephen holds an A.A.S. in Cybersecurity and will complete his B.S in Cybersecurity this spring. He also holds an A.A. in music and was an aspiring Baritone in a past life.
See our award-winning Dallas Office.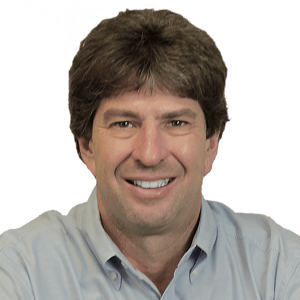 Stuart Cantin – vCIO, West Palm Beach, FL
Stuart Cantin was born in Brooklyn, New York, and moved to New Jersey where he graduated from DeVry Technical Institute. Stuart's resume includes multiple roles at the Dataflex Corporation, where he oversaw the maintenance of IBM Personal Computer equipment for fortune 500 businesses, as well as working with the Bristol Meyers/Squibb IT Department during their integration of LAN/WAN and desktop tech. While at Dataflex, he also oversaw the successful migration of the IT platform from a DEC PDP 11/83 environment to a new IBM rs/6000 server environment.
In 1992, Stuart relocated to South Florida and after working as a Sr. Systems Engineer with a south Florida integration firm and the Director of Technology for a financial software development firm, he formed Network Technologies Group, Inc in 1995. NTG became a multi-million-dollar company within a few years. In 1999, NTG was acquired by Convergent Communications. Stuart then founded Your Technology Partner, Inc., which focused on proprietary dental technologies and Managed IT. In May 2019, ImageNet acquired Your Technology Partner and Stuart joined the ImageNet team as the Treasure Coast, Florida vCIO.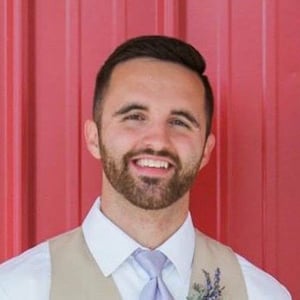 Tucker Bidleman – vCIO, Tulsa, OK
Tucker Bidleman is the Managed IT Services Tulsa Market vCIO. Tucker has been with ImageNet for three years and since the inception of Managed IT Services in the Tulsa Market. He comes from a systems administrator background with a passion for finding ways to help clients utilize technology to leverage and grow their business. Tucker holds a BS in Management Information Systems from Rogers State University, where he graduated in 2015. With seven years of experience in the IT industry, Tucker enjoys his role within ImageNet most not for the technical aspect, but rather the ability to blend business and technology needs into solutions that fit the need of each unique client. His primary role as vCIO is to build a relationship with each client in the Tulsa market and develop solutions for them that answer their business needs. With an emphasis on security and driving clients to be more secure, Tucker takes great pride in ensuring he helps each business put their best foot forward when making technology decisions.
ImageNet is proud to have such an outstanding team of experts to lead our Managed IT services areas. Their varied backgrounds, numerous business accolades, and emphasis on custom-built IT solutions that help ImageNet's clients reach their technology goals will play an important part in ImageNet's Managed It service growth in 2019 and the years to come!
ImageNet has been creating new strategic, actionable technology solutions for over 60 years. As technology adapts, so do we. We'll help you evolve your IT along with us. Discover what our Managed IT services can do for you.