Successful businesses are run on hard work, dedication, and exemplary teamwork. A recent Harvard Business Review article found that 40% of team project success depends on employee motivation.¹
As a manager, it can be tough to know how to motivate employees, especially with all of the changes the last two years brought to the workplace. Knowing where the lack of motivation is coming from and implementing a targeted strategy are key to the success of your business.
Let's get to the bottom of some typical reasons employees lack motivation and take a look at how technology can help you.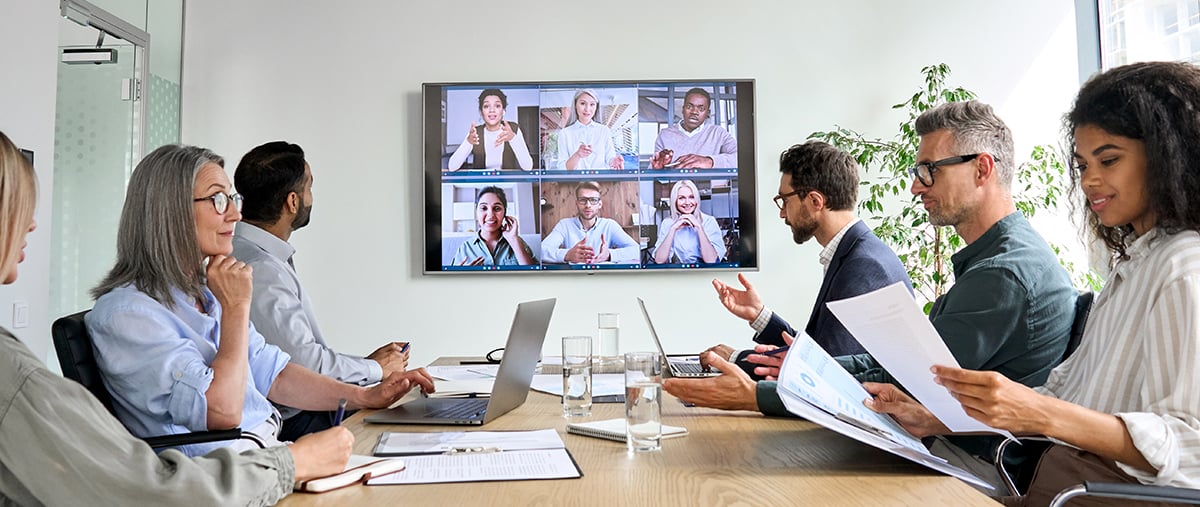 1. Communication is Key - Solve Collaboration Issues with Conferencing Solutions
Poor communication is one of the most common problems employees face in the workplace. The good news is it doesn't have to be that way.
With more mobile and remote employees in the workforce than ever before, it's critical that managers have guidelines and technology available to their employees for excellent communication.
With the right simplified conferencing solutions in place, remote employees can be just as involved in meetings and planning as those in the office.
Here are a few tips to ensure that you're creating a work environment that allows employees to communicate effectively and openly:
Regularly meet one-on-one with your employees - in person or via video conference - to keep your employees in the know.
Schedule weekly or biweekly team meetings - whether employees are in the office or working remotely, video conferencing provides a way for all to feel connected.
Provide constructive feedback with notes and clear expectations so that your employees feel confident and know exactly what to do.
Explain the importance of tasks that may seem mundane to keep employees motivated and more productive.
Remember that communication is a two-way street - provide employees an opportunity to give feedback about their workplace fostering a better environment for all.
Although your employees may be working remotely, with the right conferencing solutions, communication doesn't have to be an issue.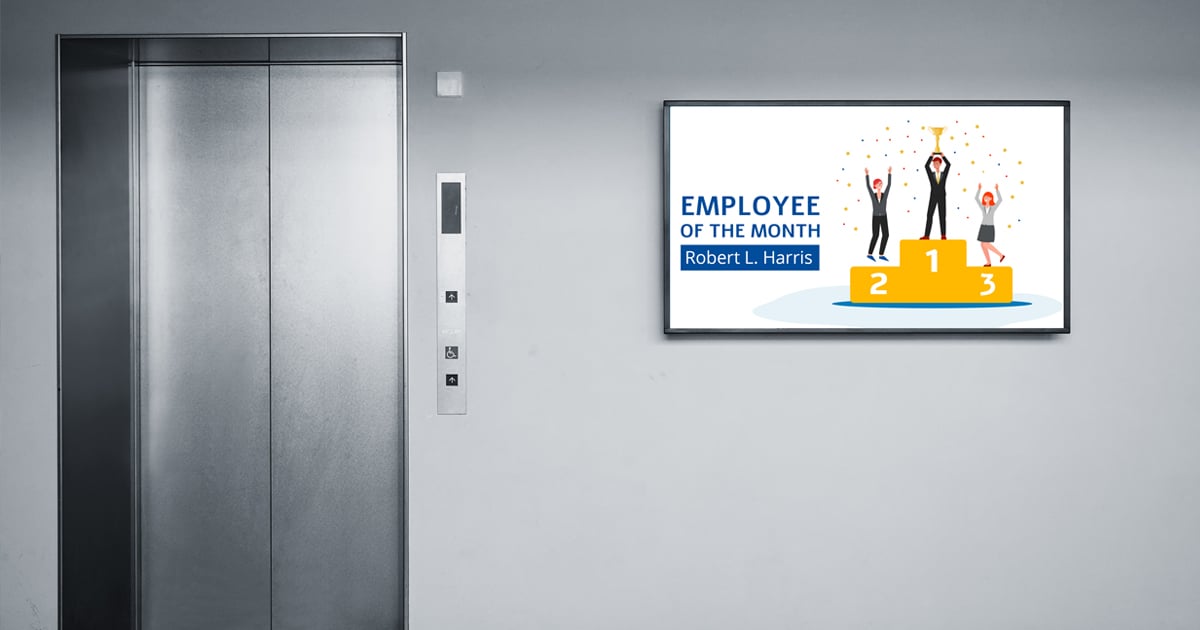 2. Give Credit Where It's Due with Digital Displays
You know how it feels when an employee comes to you feeling deflated, overworked and like they aren't being recognized for their work. If you want to motivate your employees, you've got to make them feel appreciated and understood.
Using ImageNet's digital signage, you can design and publish content to share messages on screens across your workplace.
This tool is one way to give your employees the credit they deserve.
Did you know, according to ImageNet Consulting, digital signage improves employee engagement, boosting company productivity from 20-25%?²
Let's take a look at some of the ways you can use digital signage to boost employee motivation:
Enable positive internal messaging from management or coworkers
Announce project completions
Highlight customer satisfaction due to the hard work of employees
Recognize goal fulfillment
Announce big employee wins
Digital signage is also a great way to build teams and encourage friendly competition. Managers can set a long-term goal and display team progress on screens at work, which keeps employees focused and engaged.
With their accomplishments affirmed through digital signage, your employees will feel like their hard work matters and is valued. Regularly reinforcing successful behavior is an engaging and effective way to show your employees they're important and cared about.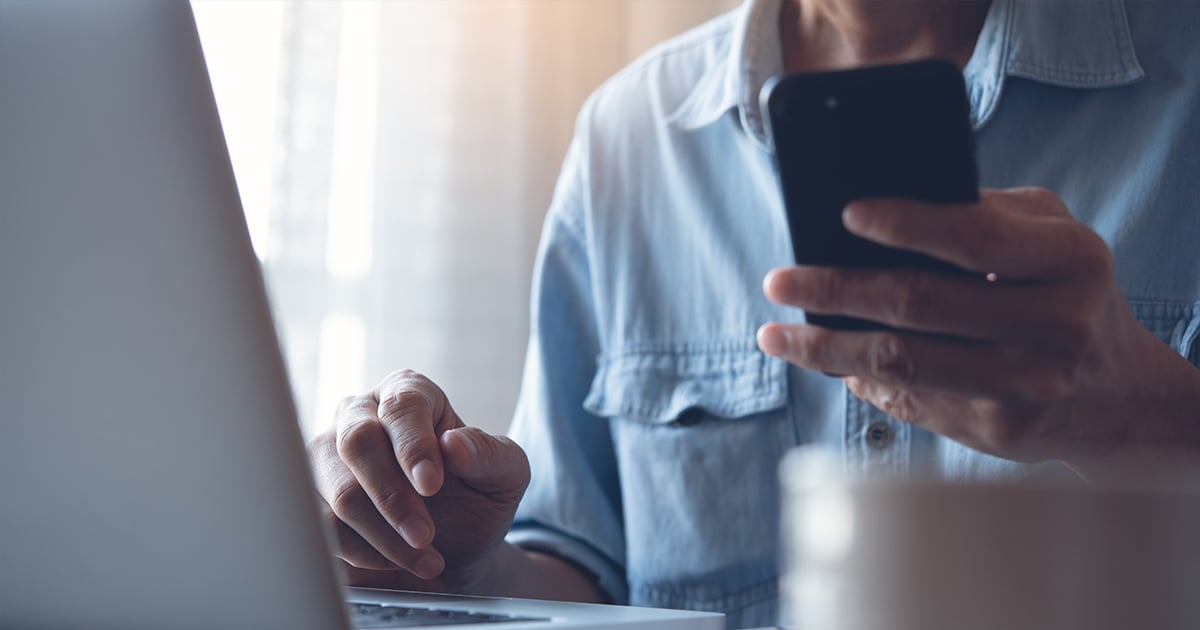 3. Access Work from Home or in the Office - Enable Document Sharing & Tracking with ECS
According to ImageNet Consulting, professionals in the office spend 15% of their time looking for documents.³ Using enterprise content services for easy digital access gives your employees time to do the work that really matters.
Leveraging technology to transform your employees' work environment into a collaborative, motivational one is easy when they can access their work documents securely from anywhere.
With enterprise content services, you can set up a document management system that allows your employees to work together on documents and track changes as they are made.
With automated processes and workflow, you cut out the busy work for your employees, empowering them to feel like the professionals they are.
Enterprise content services also offer major benefits to your management team.
With defined and automated workflows, managers can identify processes that need adjustments. Seeing and understanding process times allows managers to be more responsive to employees, which increases employee motivation.
Other benefits of enterprise content services include:
Secure access to work documents, so your employees to work from anywhere with internet access
Automated processes and workflows, cutting out tasks that employees used to handle through email or phone increases productivity
Seamless integration of systems, creating a user-friendly ecosystem where employees have easy access to records and documents with no time wasted searching for files
Workflow management that routes the right documents to the correct employees, avoiding work duplication and confusion, helping your business run smoothly
With easy access and streamlined systems in place, your employees will be able to pick up work from anywhere. Cutting through the busy work will assure that your employees feel their work matters, increasing motivation.
Technology Drives Employee Motivation and Engagement
The return-on-investment of implementing technology solutions to allow your employees to perform better and stay motivated is incalculable. Focusing on digital transformation for both your employees and customers will drive engagement, motivation, and overall success for your business.
Check out these blog posts for more information about technology and tools for returning to the workplace and how to keep your remote employees connected and productive.
Contact ImageNet Consulting to learn more about our solutions for improving employee engagement and productivity using digital signage, visual productivity solutions, conferencing, and enterprise content services.